BLOG
Our blogs contain helpful information & resources for homebuyers, homeowners, & the communities of Central Illinois including Sullivan, Charleston, Mattoon, Mount Zion, Effingham, Shelbyville, Forsyth, Maroa, Blue Mound, Clinton, Harristown, Macon, Champaign, Savoy, Urbana, Argenta, Decatur, Oreana, Warrensburg, Long Creek, Niantic, Elwin, Boody, Bethany, Findlay, Lovington, Stewardson, Tower Hill, Pana, Windsor, Strasburg, Cowden, Oconee, Herrick, Sigel, Westervelt, Dalton City, Allenville, Gays, Tuscola, Villa Grove, Arcola, Newman, Hindsboro, Camargo, Garrett, Lerna, Oakland, Ashmore, Humbolt, Teutopolis, Altamont, Dieterich, Beecher City, Watson, Mason, Shumway, Edgewood, Bement, Cerro Gordo, White Heath, Deland, Mansfield, Hammond, Cisco, La Place, Rantoul, Mahomet, Saint Joseph, Tolono, Sidney, Thomasboro, Philo, Pesotum, Fisher, Homer, Sadorus, Ogden, Bondville, Taylorville, Pana, Morrisonville, Edinburg, Stonington, Kincaid, Mount Auburn, Owaneco, Palmer, Bulpitt, Assumption, Tovey, Jeisyville, Langleyville, Springfield, Chatham, New Berlin, Riverton, Pleasant Plains, Rochester, Williamsville, Sherman, Mechanicsburg, Divernon, Auburn, Illiopolis, De Witt, Wapella, Farmer City, Weldon, Bloomington, Normal, Kenney, & Waynesville.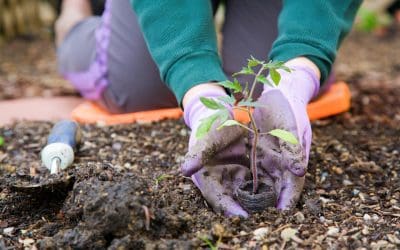 Sep 14, 2022 | Community, Homeowners, Seasonal
The end of summer is marked by changing leaves and cooler temperatures. As a homeowner, you might opt for fall decor, including a seasonal wreath on the door and a pumpkin on the front porch. It's also time to update your garden for the season. Depending on your local...
Proudly Serving All of Central Illinois
We offer comprehensive home inspection services to all of Central Illinois, including these municipalities: Champaign, Urbana, Springfield, Decatur, Effingham, Bloomington, Shelbyville, Sullivan, Mattoon, Charleston, and Rochester.
At Libra Inspections LLC, our home inspections involve a highly investigative process that will shed light on potential issues that detract from the sound construction of a home—including safety hazards that every prospective home-buyer should know about before signing off on the official terms of purchase. Contact us today to book your inspection.
Evening and weekend appointments are available. Online payments are accepted.
Libra Inspections LLC,  803 N Seymour St. Sullivan IL 61951,  217-402-8393.